WHAT DO WE DO?
EYBIS stands for "Enjoy Your Bike In Safety".
We organise premium track days for motorcycles, especially on GP circuits, in 9 European countries.
Since our start in 2005, we have been able to welcome over 50.000 customers from 25 countries at events in the Netherlands, Belgium, France, Spain, Portugal, England, Germany, Italy, Czech Republic, Hungary and Austria.
WELCOME to our website and to our events!
CALENDAR 2023
9 Countries - 14 Tracks
16 Events - 39 Days
Not all events / tracks on the calendar below have been officially and definitively confirmed.
We hope for final confirmations in the coming days / weeks.
Every week there will be a number of - confirmed - events put online, ready to book.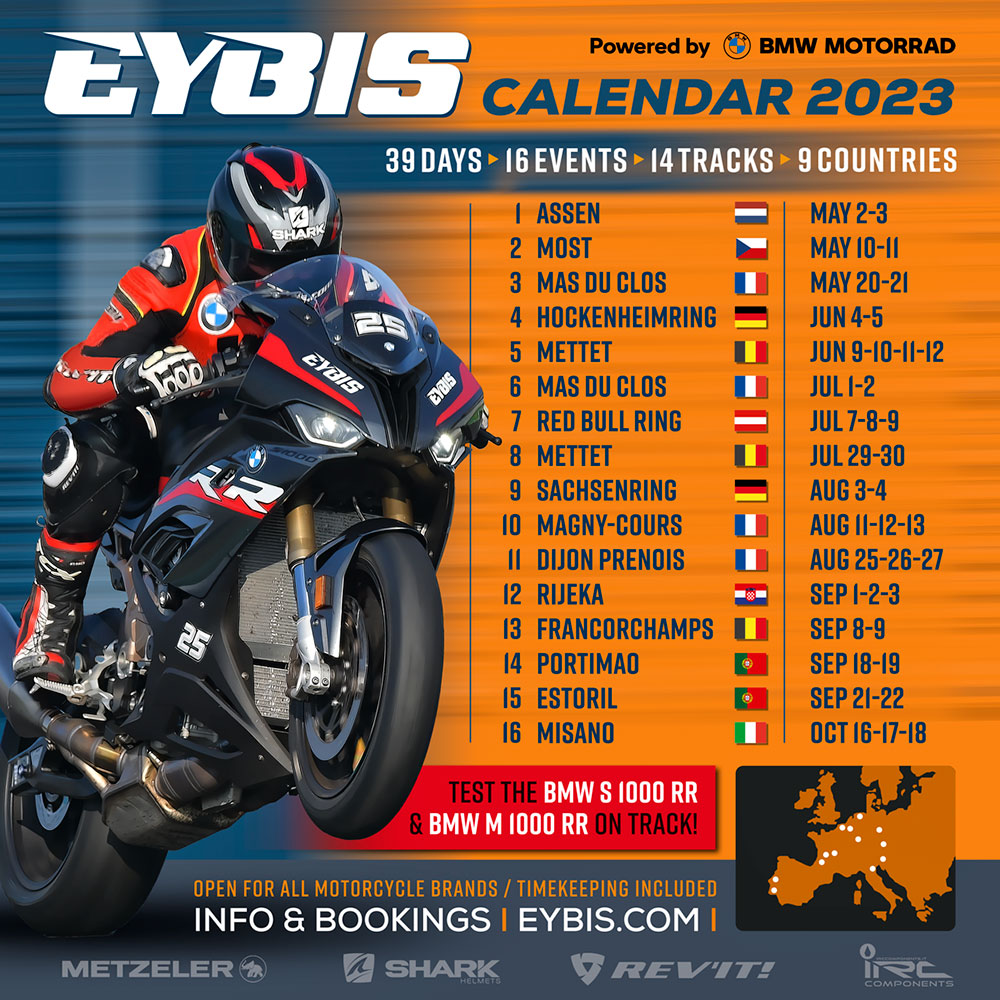 2023 EVENTS
NOT ALL EVENTS ARE CONFIRMED YET!
Some images

Fun on Track !