Contact us

COVID-19
Last communication = May 24, 2020
METTET
Back to normal conditions from June 8 !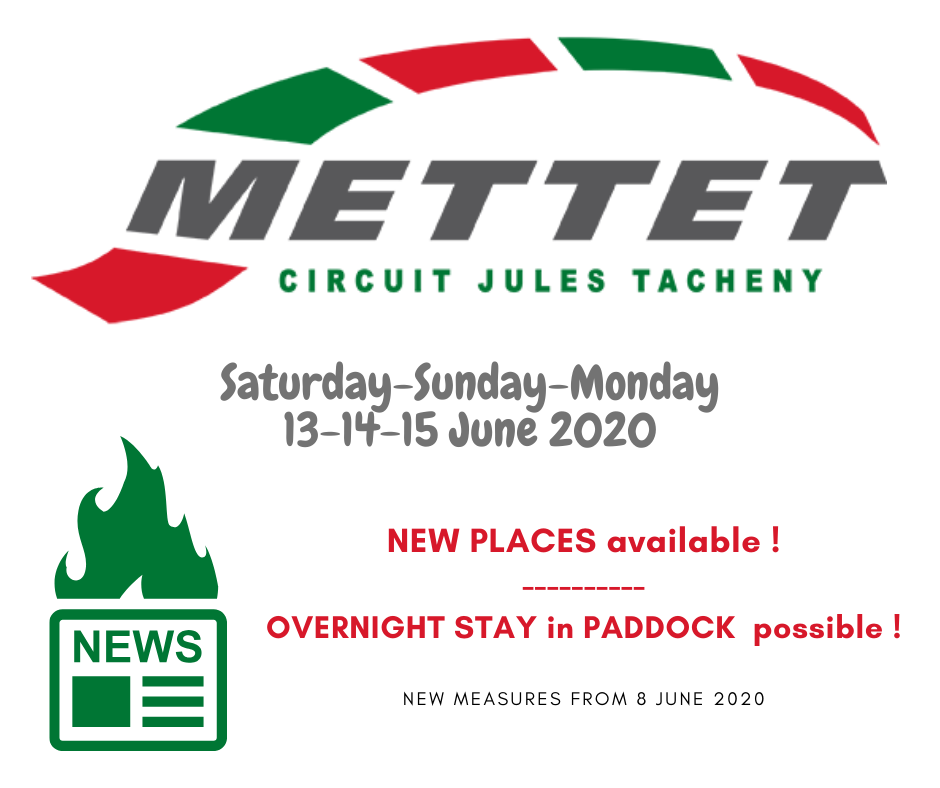 HOCKENHEIM here we come!
Saturday-Sunday 13-14 June 2020

New date @ LEDENON !
Friday-Saturday-Sunday 19-20-21 July 2020

New date @ ASSEN !
Wednesday-Thursday 29-30 July 2020

Calendar 2020
Update 3 June: cancelation RED BULL RING
Update 2 June: cancelation MAGNY-COURS
Update 20 May: additional 2-days event @ ASSEN
Instant INFO
Instant info is mainly communicated via the EYBIS Facebook page. Like our page to stay informed of the latest news!
COVID-19
Last communication = May 9, 2020
What do we do?
EYBIS stands for "Enjoy Your Bike In Safety".
We organise premium track days for motorcycles, especially on GP circuits, in several countries in Europe.
Since our start in 2005, we have been able to welcome over 45.000 customers from 25 countries at events in the Netherlands, Belgium, France, Spain, Portugal, England, Germany, Italy, Czech Republic, Hungary and Austria.
Welcome to our website and to our events!
Upcoming Events

Calendar 2020
Our original (no longer current) calendar
Some images

Fun on Track !
The new BMW

Test it on our events !
Looking for a gift?
Click on the visual below for all INFO

This was 2019